Buy My House Fast! – Three Top Tips That Can Make All The Difference
Make no mistake about it, the property market is not in a hurry to redeem itself. So if you're one of the people screaming, "buy my house fast!".
But even in this sluggish property market, there are still some who have been successful in selling their homes. So, people who say, "Buy my house," you might ask, "What's their secret?" The most common mistake, property experts say, is overpricing.
That home sellers want to be able to make a profit out of the sale of their home is natural. Unfortunately, the market does not always allow that. There will be highs and there will be lows, and right now, we are at a low point.
Today, if you want to be able to make sure that you're going to be able to sell your house, you have got to drop your price to a level that can compete with similar houses being sold in your neighborhood.
The keyword there is "neighborhood." There's no way you can get your price right if you don't go around your neighborhood to check out your competition. You cannot count on national average figures because property markets are more local. What may be true for one area may not be true for another.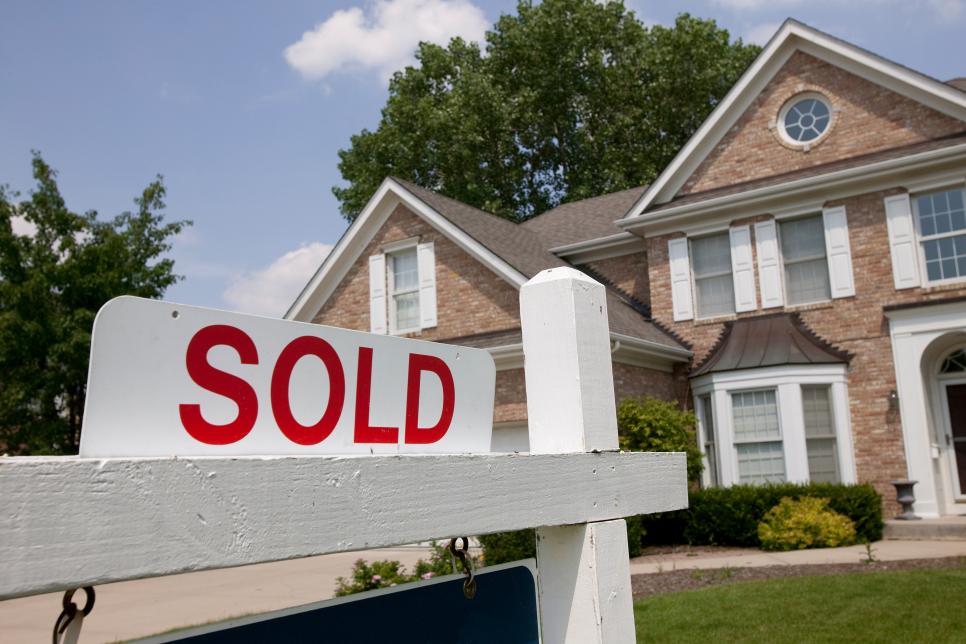 Who knows? You might be one of the few lucky ones living in a fast-recovering market, in which case, you may even break even or turn in a profit. But in most cases, there's no way you can sell your house quickly but to drop your asking price.
And then there are minor, mostly marketing, mistakes that home sellers and even estate agents commonly make.
1. Posting badly shot and low-quality photos
Most buyers will go to the Internet before they go forward with purchasing a house. And the first thing that they will notice are photos, so your photos will have to be good enough to entice buyers to want to see your home in person. The worst thing you can do is to deny yourself the chance for buyers to even see your home just because you took photos that don't do justice to your home. In general, you should not post:
Photos of the house with clutter that is visible
Photos of rooms with pets
Photos with unnecessary elements. Crop them before posting.
2. Incomplete description or information
Providing the address and number of rooms and baths of your house is not going to get the attention of any buyer, especially when there are so many houses up for sale. You have to give a detailed description, something that will make your house stand out from the pack, so as to give buyers a reason to give you a call.
3. Not giving incentives to buyers
There's no need to give away cars or anything too extravagant; they've actually not proven to be effective. What buyers typically want is help with closing costs, pre-paid association fees, buy-down mortgage interest rates, those that would save them some money. But again, nothing beats a low asking price.
If you're in a real hurry to sell your home though, i.e. you can't keep up with monthly mortgage payments, you owe an insurmountable amount of money on your credit cards, or worse, you're already facing foreclosure, none of the conventional and even ingenious marketing tools can help you.
You'll need to be able to raise the money quickly, and the best way to do that is to sell your house quickly. But if you sell the traditional way, there's no guarantee you can do that even if you follow the A-Z of home selling. The only way to guarantee that is to sell to a cash home buyer.
Cash home buyers have the cash so they are able to buy your house directly from you. That means there's no need to wait for the lengthy approval process of mortgage lenders. And that's why they can complete a sale in under a week if needed.
This type of sale also does not involve estate agents, so the seller, who in most cases would need to save every penny he can, won't have to pay thousands of pounds in commission. Cash home buyers also don't require homes to be staged or be in tip-top shape, so there's no need to spend on remodeling and repairs.
Best of all, because you're guaranteed quick cash, you are going to be free from the stress of having to deal with financial woes. And it's no joke; the stress can cause serious illnesses and in some cases, people can't handle it and end up taking their lives into their own hands. Of course, these are extreme cases but solving money problems go beyond just taking care of your material needs, but more importantly, it will let you live a healthier life.

We are a real estate solutions and investment firm that specializes in helping homeowners get rid of burdensome houses fast. We are investors and problem solvers who can buy your house fast with a fair all-cash offer. Click here sell house fast to know more.